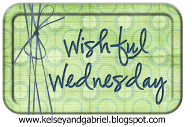 Wishful Wednesday is a fun way to think about the things in our life that maybe we think could be different...hop over to
Kelsey's blog
to see how this all got started!
This week's topic is:
'I wish' .... I could have worn the gown that ______ wore at the 67th Annual Golden Globes Award!
Ok, so mine should say, "I wish I could have the legs to the wear gown that Jennifer Anniston wore but in the color of Sandra Bullock's." :) See for yourself!
Seriously, I love to dress up and go out but I have never had a need to wear anything so fancy. I think it would be fun to do that every so often, but I am not sure I want the pressure of doing it all the time. Now, the legs....I want those all the time! :)
Which gown would be your fav?